OUTDOOR FITNESS & STREET WORKOUT
Fitness equipment for intensive outdoor use
New product
Disinfect to protect! 
Disinfect to protect! Time to restart your outdoor workout. Order a disinfectant handgel dispenser now. Easy to install in every park.
For more info: download the technical sheet or mail to info@o-f-s.eu. 
Standard series
The standard series is suitable for the recreational athlete and contains a wide range of equipment for different muscle groups.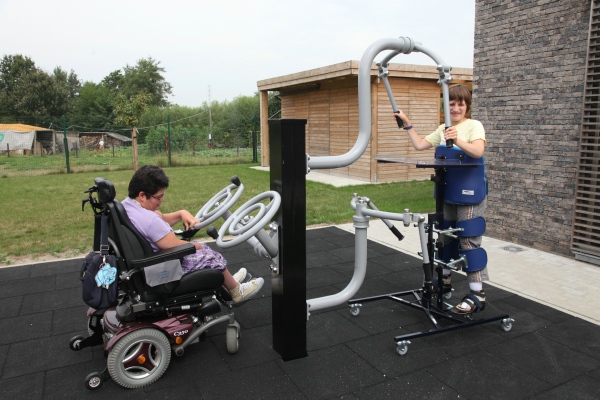 G-sport
The G-sport series is specially designed for people with reduced mobility. The equipment improves both mobility and memory. 
Kids edition
The kids edition equipment includes adapted versions of the standard series, completely tailored to the youngest users. 
Street workout
Street workout includes bars, benches, and walls in different configurations and sizes for the training of large muscle groups. 
Weight series
The weight series consists of a varied range of equipment with extra weights to train even heavier. 
Play series
The play series includes a series of sports cages, musical instruments, and multi-sports fields.
Philippe
ATHLETICS DEPARTMENT
"The equipment is extremely durable and the maintenance is carried out perfectly every year by the company itself."
Jacqueline
CARE HOME MANAGER
"Thanks to the exercise garden, our residents stay active longer. They're exercising and having a nice chat at the same time."
Johan
SPORTS OFFICER
"Both young and old are incredibly enthusiastic about the sports park. The fresh air and the social contact make it even more fun."