OUTDOOR FITNESS & STREET WORKOUT
Fitness equipment for intensive outdoor use
New product
Disinfect to protect! 
Disinfect to protect! Time to restart your outdoor workout. Order a disinfectant handgel dispenser now. Easy to install in every park.
For more info: download the technical sheet or mail to info@o-f-s.eu. 
Standard series
The standard series is suitable for the recreational athlete and contains a wide range of equipment for different muscle groups.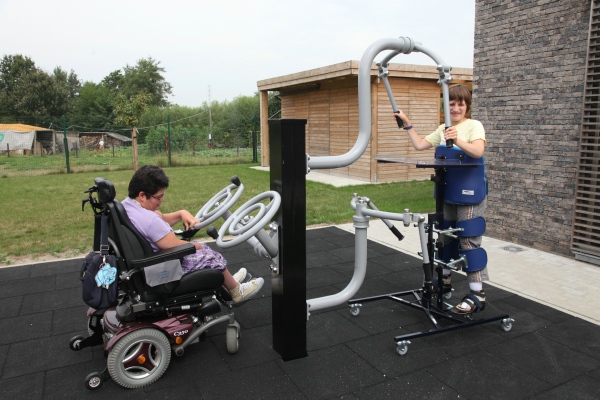 G-sport
The G-sport series is specially designed for people with reduced mobility. The equipment improves both mobility and memory. 
Kids edition
The kids edition equipment includes adapted versions of the standard series, completely tailored to the youngest users. 
Street workout
Cette catégorie comprend différentes configurations et tailles de barres, bancs et murs pour entraîner les grands groupes musculaires.
Weight serie
Cette série consiste en une gamme variée d'appareils et de poids supplémentaires pour s'entraîner encore plus fort. 
Play serie
La série de jeux comprend une série de cages sportives, d'instruments de musique et de terrains multisports.
Philippe
ATHLETICS DEPARTMENT
"The equipment is extremely durable and the maintenance is carried out perfectly every year by the company itself."
Jacqueline
CARE HOME MANAGER
"Thanks to the exercise garden, our residents stay active longer. They're exercising and having a nice chat at the same time."
Johan
SPORTS OFFICER
"Both young and old are incredibly enthusiastic about the sports park. The fresh air and the social contact make it even more fun."